"journal 3 - running" is the fourth video in the ProjectNewWorld series.
YouTube Description
Edit
the third video i found on the camera
i think it's safe to assume this takes place after journal 1
how far after, i don't know
General Overview
Edit
In this journal, Alex is seen running from a mysterious figure with no face...
Transcript
Edit
Alex (very likely) is out of breath after running away from something.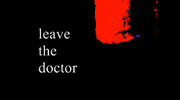 [00:12] Heavy audio distortion. Video turns black and white
[00:16] Man without face is shown.

[00:18] Alex starts running away again to Simon's house.

[00:28] A picture flashes. Audio change.
Ad blocker interference detected!
Wikia is a free-to-use site that makes money from advertising. We have a modified experience for viewers using ad blockers

Wikia is not accessible if you've made further modifications. Remove the custom ad blocker rule(s) and the page will load as expected.